a collection of miscellaneous multi-media projects born out of personal interests or purposes.

Preliminary sketches, layout for lasercut and final assembled lampshade with modular inserts.*
Often times the relationships we have with everyday objects are relationships which are taken for granted. While lamps should be simple and not stray from their main utility which is to produce light, why can't a lamp be an object which fosters curiosity rather than monotony?

After the lamp shade is assembled, which requires no extra parts, the user can 'play' with the extra pieces from the laser cut to toggle how light filters through the shade or to simply change the look. While keeping the simplicity inherent to "on or off", there is an option for the user to deviate from monotony of an everyday lamp or light.
*created under Jody Joyner's three-dimensional design course at Colorado College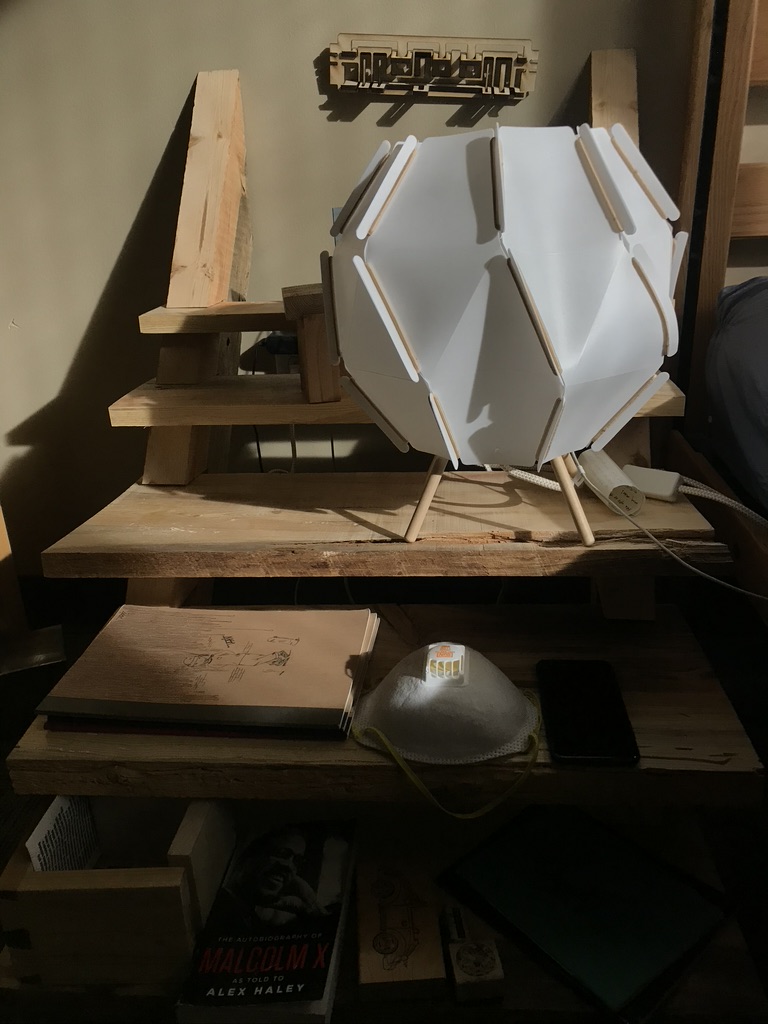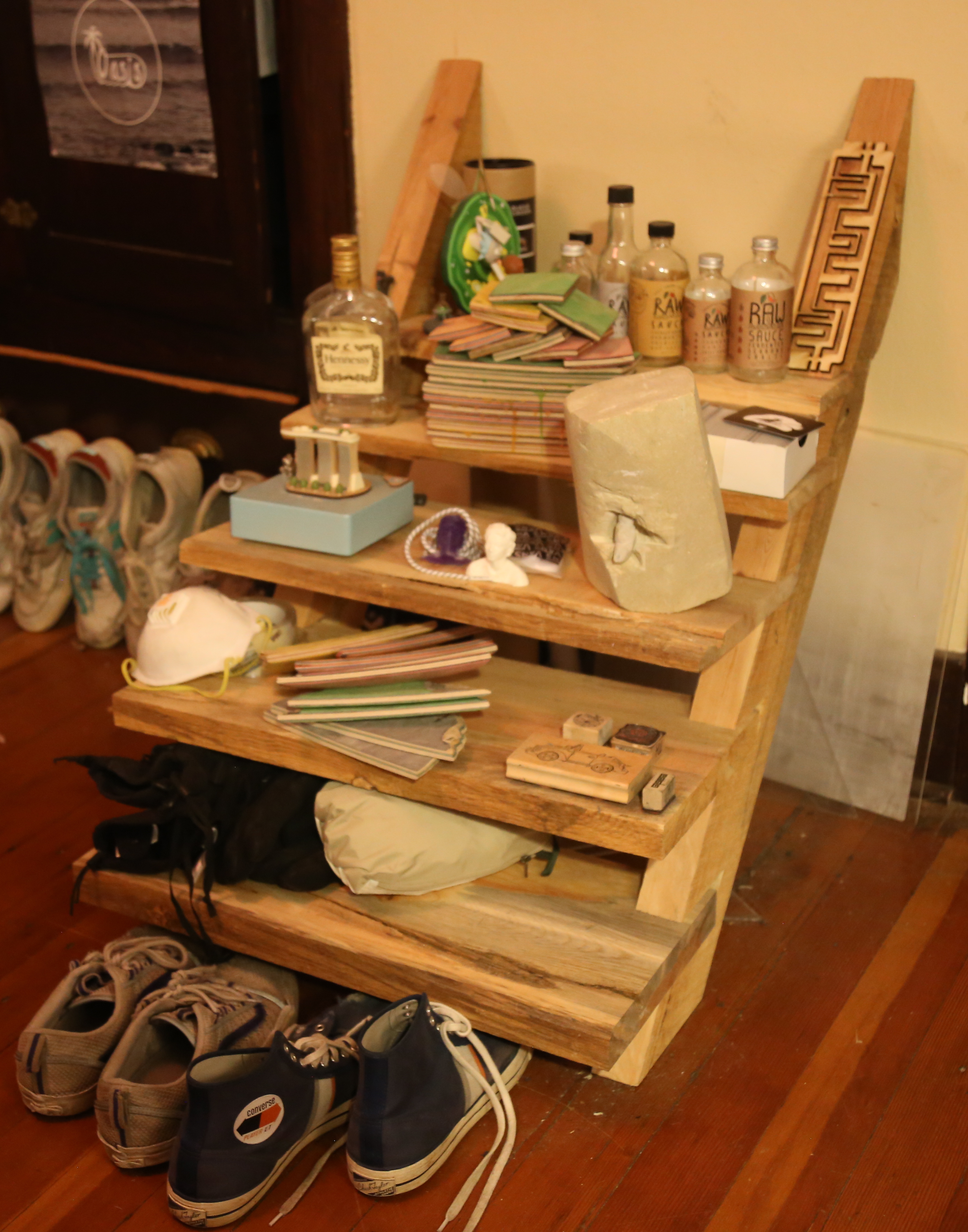 Side table in use.*

A piece of furniture for the generation Z and millenial community who constantly find themselves having to move from one living space to another. This side table breaks down into seven pieces for easy transporation and only requires a wall for setup.

Custom built using planer, joiner, table-saw & radial arm saw. Refined from an unprocessed 10' piece of unprocessed beetle killed ponderosa pine. Unfinished.


*created under Scott Johnson's sculpture course at Colorado College



Laser cut acrylic panels, 2D animation, and short (low quality) video of final projection on to prism.*
As we continuously see technological advances throughout society, the line between digital and physical experiences continues to blur. Holograms are media which lie at the border of digital and physical. This project was a small case study of a hologram using readily available materials in the workshop.

*created under Jody Joyner's three-dimensional design course at Colorado College
Stop-motion & examples of repurposed skate decks series.*
Several case studies were conducted through the repurposing of broken/used skate decks. This project revolved around the idea that sometimes beauty is found in commonly discarded or used products.

Skate decks are given life in both the process of manufacturing the deck itself and the process of destruction as the rider uses it. In an effort to continue the story of these pieces of wood: rings, sculptures and a short stop-motion loop were created.
*created under Scott Johnson's advanced sculpture course at Colorado College